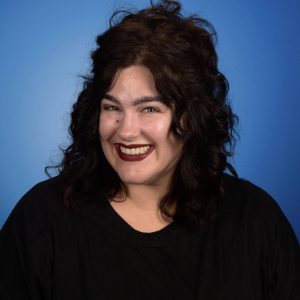 Why I Became a Teacher...
I wanted to be a teacher since I was in the third grade. When I became a nanny in my twenties, I knew preschool was the place for me! I love the energy of the classroom, the unconditional love from the children and there's never a dull moment!
My Educational Background...
My educational background is I have a Performing Arts degree with a dance major and I'm currently working towards my CDA with online classes!
A Person Who Inspires Me...
I'm inspired daily by many individuals; stay-at-home moms, working moms, and single moms, the list goes on! We are all working towards the same goals, to shape the minds of wonderful human beings, the Next Generation!
My Favorite Subject is...
English there are only 26 letters in the alphabet and look what they can do!
Must Reads...
5 Children books that I enjoy our Chicka Chicka Boom Boom by Bill Martin Jr and John are going bald. The Giving Tree by Shel Silverstein, The Day the Crayons Quit by Drew day went, Dr. Seuss's ABC and oh the Places You'll Go.
My favorite Super Hero is...
SuperMan