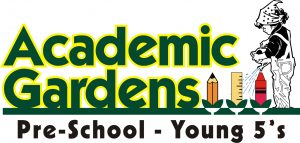 Job Title : Assistant Teacher
Program: Early Childhood Education
Reports to: Lead Teacher & Program Director
Position Summary:
The Early Education Assistant Teacher is responsible for assisting the Lead Teacher to help facilitate academic, social-emotional growth and development of all children in their care, which may include toddlers and/or preschool age children; develops partnerships with parents/child's caregivers, to engage and encourage parent participation in the program.Assistant Teacher works cooperatively with other staff members of Academic Gardens.
Essential Duties & Responsibilities:
Develops and implements weekly lessons that are age-appropriate and aligned with our curriculum to nurture and stimulate all domains of children's development in their care.
Provides a developmentally appropriate classroom environment that reflects the children's learning and growth.
On an on-going basis, plan, evaluate and improve the physical environment in the classroom to create opportunities to meet the changing needs of the developing child.
Provide responsive care to all children by adapting daily and care-giving routines and plans to the interests and needs of the individual child and the group as a whole.
Give input on child's abilities for developmental progress reports twice a year.
Demonstrate cultural competency and respect for the children's background by incorporating cultural, linguistic and family values and beliefs into the Child Care Program and lessons.
Helps with child transitions and orientation of the classroom with lead teachers and parents.
Maintain ongoing, open communications with lead teacher, parents and caregivers.
Provides a classroom environment that encourages student and parents participation.
Ensures that each family receives an opportunity to build strong relationships and experience clear communication with teaching staff.
Liaison with lead teacher and children's families to ensure smooth transitions from home to childcare setting and transitions from classroom to classroom when needed.
Assist families with children's transitions from toddler classroom to preschool classroom and from preschool classroom to kindergarten.
Helps maintain classroom positive behavior discipline program .
Assists children in teaching independence when putting clothes on and remove clothes, along with shoes and teaches children proper hygiene.
Assist with activities designed to promote physical, mental and social development such as games, arts, and crafts music, storytelling and field trips.
Provide a variety of materials and resources for children to explore, manipulate and use, both in learning activities and imaginary play .
Demonstrates learning activities to children.
Helps labels and organizes learning materials, classroom, and other areas in which children are in.
Skills and Specifications
compassion
creativity
alertness
good planning
flexibility
excellent team building
Superior communication skills both verbal and written
patience
consistency
Strong stress management skills
Preparedness, and being on time
1 or 2 yrs+ in childcare field